---

About Us
Southside Squares was formed in 2007 by the merging of Diamond Squares, T Squares and Chi-Horseshoe Squares. Our club is dedicated to the increased participation and continued fellowship of Chicago's African American Square Dancers.
read more about our history

We square dance up to Plus Level and alternate round dancing after each tip on scheduled Thursdays *during the autumn to spring seasons at 6:45PM at Third Baptist Church located at 1551 West 95th Street near Ashland Avenue in Chicago, Illinois.
*(We break during the summer season)​For more information please contact Judith Hayes, President at 773-667-2676; or email: president@southsidesquares.org;
or you may contact us using the form at the bottom of this page.
---
Meet Our Executive Support Team
---
Meet Our Callers, Cuer​ and Line Dance Instructor
---
Southside Squares Chicago Members
​ 2017/2018
Row 1, L to R: Geri Stewart, Frankie Terry, Thom Maxwell, Parliamentarian, Raymond Whitaker, Vice President, Judith Hayes, President, Kathryn Hairston Treasurer, E. Verdean Jones, Hospitality Chair, Janice Harris, Assistant Secretary Row 2, L to R: Judy Taylor, Roberta DePass, Cornie Gardner, Patricia Mitchell, Delona Dubois, Barbara Britten, Linda Davis, Anita Stokes, Marianne Galloway, Charlotte Razor, Gloria Clay, Rita Foster, Johnny Stewart Row 3, L to R: Daisy Jordan, Melvin Knazze, Eli, Bozickovich, Robert Garner, Glen Greenberg, Walter Cosby, William Smith, Allen Goldberg, Lillian Daniel, Lucy Wadlington, Florence Smith, Pam Jones, Pamela Bean
Richard Sehnert,
Member Southside Squares &
President ​Metropolitan Chicago Associate of Square Dancers (MCASD)
​Present Term
Welcome our New and Returning Members for 2018
Jamella Biegel - New (2017 Graduate)
Monty Ellis - New (2017 Graduate)
Donna Townsend - New (2017 Graduate)
Mark Summers - New (2017 Graduate)
Patricia Summers - New (2017 Graduate)
John Swope - Returning Member
​Anderson Wallace - New (2017 Graduate)
Doris Wilson - New (2017 Graduate)
---
Guidelines for Cancellation of Club Dances
Club dances may be cancelled under any of the following conditions:
​
1. The church is closed
2. The Chicago Public Schools are closed due to inclement weather
3. The scheduled caller is unavailable and is unable to secure a substitute

Members of the Executive Committee will attempt to notify each member via phone by 4:30PM if there is a cancellation. Members, please ensure that we have your preferred phone number.
---
Are You Prepared in the Event of a Medical Emergency???
(Prescribed standard procedure in the Square Dance Community)
If you, or another dancer falls ill during a square dance, and cannot get off of the dance floor, the following steps can help summon aid quicker, and reduce the risk of further serious injury. If you suddenly feel nauseated, etc., get out of the square and to a restroom as fast as possible. Your fellow dancers will understand.
1) When a dancer goes down, one other dancer in the square will attend to the injured dancer.

2) The other dancers will back up into a circle, to give the injured and attending dancer room and air.

3) The remaining dancers will lift their hands into an arch, known as the Emergency Call for Medical Aid (ECMA) formation.
​
4) Upon seeing this, the caller or hall monitor will place an Emergency Call for Medical Aid; summoning paramedics, etc. If this does not occur, a dancer should alert the caller, or those in charge, so the proper authorities can be summoned as quickly as possible.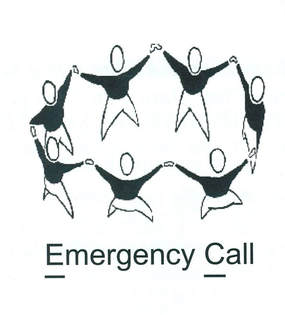 ---
---
---
---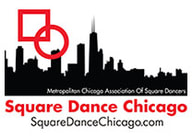 ---
---

---